Waiting on Wednesday is a weekly event that is hosted by Ji
ll at

Breaking the Spine

a

nd spotlights upcoming releases that we're eagerly anticipating.
Night Shift (Midnight, Texas #3) : Charlaine Harris
Publication Date: May 3rd, 2016
Synopsis:
At Midnight's local pawnshop, weapons are flying off the shelves—only to be used in sudden and dramatic suicides right at the main crossroads in town.
Who better to figure out why blood is being spilled than the vampire Lemuel, who, while translating mysterious texts, discovers what makes Midnight the town it is. There's a reason why witches and werewolves, killers and psychics, have been drawn to this place.
And now they must come together to stop the bloodshed in the heart of Midnight. For if all hell breaks loose—which just might happen—it will put the secretive town on the map, where no one wants it to be...
*sniffles* The last book in the Midnight Texas series is already almost here?! WHYY?! I absolutely loved the first two books, and even more so the second installment because they mentioned Sookie Stackhouse and had the sexy weretiger, Quinn. I wish this series could go on for as long as The Sookie Series did, but I can't wait to see what strange things are happening in Midnight, Texas.
The Power (Titan #2) by Jennifer L. Armentrout
Publication D

ate: February 23, 2016
Synopsis: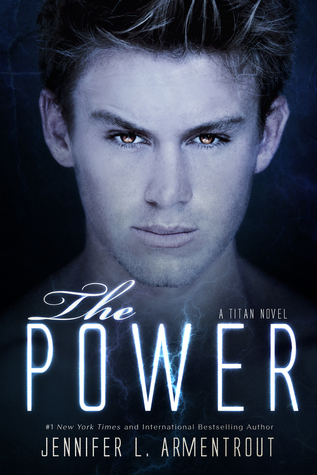 With any great change, there is always strife, and the Covenant University has become the frontline between pure-bloods who want the Breed Order reinstated and the half-bloods who want the right to control their own destinies.
Fate has other plans.
The violence is escalating and war between the races seems inevitable, and it couldn't come at a worse time. Hyperion may be out of commission, but Josie and Seth know they have only earned a reprieve. Seth must get Josie fully prepared, which means controlling her newfound abilities, and they need to find the other demigods before the Titans do.
But the gods are sensing a greater threat.
Only one thing is more dangerous than a bunch of starved Titans, and that's an out-of-control Apollyon. The aether in Josie is drawing Seth in deeper, and when lust mixes with love and gives way to power, he knows being close to her is not only dangerous to her, but to everyone around them, but letting her go requires a level of selflessness that just isn't Seth's style.
The paths taken in the past are becoming the roads of the future.
Just as chaos breaks out, familiar faces from the past return, complicating the already strained bond between Josie and Seth, and when the danger from the Titans erupts with devastating consequences, the dark allure of power calls to Seth again, but this time Josie might not be able to pull him back.
And when the struggle between power and love becomes the deadliest battleground, there may be no salvation.
I know, I know...another Jen Armentrout book? Sorry! I can't help my fangirl love for her! Anyway, I'm super excited for this book to come out, especially with how the first book ended. This is the spin-off series to The Covenant series that featured one of my all time favorite couples, Alex and Aiden. But let me tell you, Seth and Josie are a very close second to Alex and Aiden. Plus, I actually met the cover model (Drew Leighty) for this series, and he's even cuter in real life and hilarious!