Jocelyn's favorite books of 2015
This is the first year I'm doing my favorite books of 2015 post because this is my first year blogging! I feel like most of my favorite books were published from January-June. This may be because I started grad school at the end of May and read substantially less books then. I also didn't get a chance to read some of my most anticipated fall books: Six of Crows, Winter, Wolf by Wolf because I've been crazy busy and wanted to not worry about other things when reading them. Rest assured, I will be reading them before I go back to school! However, I did get to finish my Goodreads challenge of 100 books! This year has been a fantastic year in books. I honestly don't know how the 2016 books are going to be able to compare! So, without further ado - here are my top books of 2015!
10. A Court of Thorns and Roses


After abandoning the Throne of Glass series halfway through Heir of Fire, I wasn't sure I wanted to pick up another SJM book. I decided to read this one because my blogger friends that I implicitly trust told me I'll love it. Lo and behold, I did! I especially liked the 3 tasks Feyre had to complete. *whispers* Rhys is way cooler than Tamlin.
I marathoned the Penryn & the End of Days series right before End of Days was published. I've read many angel book series but Susan Ee's clearly beats them all out. End of Days is the perfect conclusion to the series that made us all say "maybe we don't want an angel watching over us". (Unless that angel is Raffe, of course).
This was an unexpected surprise. I wasn't a huge fan of J.R. Ward's Black Dagger Brotherhood series - I fell in love with Lara Adrian's Midnight Breed series instead. However, this adult novel seriously impressed the heck out of me. The entire feeling of southern culture emanated from the pages. This book will make you want to sip a mint julep and drink sweet tea, even if you're in the North East.
7. The Darkest Part of the Forest


It's no secret that Holly Black is one of my favorite authors in the world. In The Darkest Part of the Forest, she weaves a tale of flawless fantasy focusing on the life of Hazel and Ben - a brother and sister. If you haven't read any of her books, you have to read them right away. My favorite is The Coldest Girl in Coldtown but I'm particularly partial to vampires. This book will appeal to the lovers of Fae and fantasy alike!
6. Day Shift by Charlaine Harris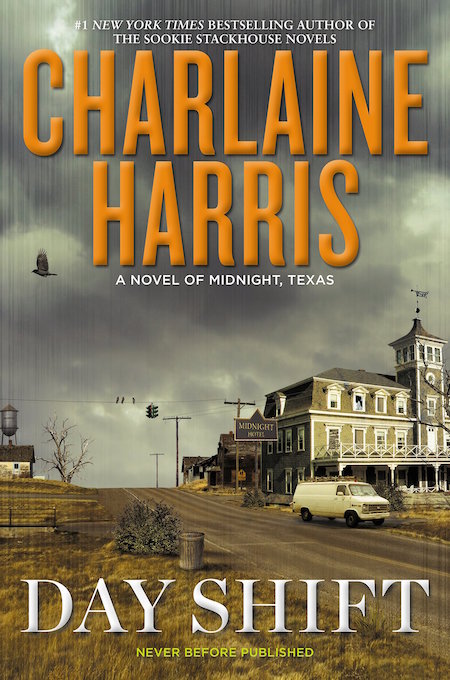 Returning to Midnight, Texas felt like coming back to a hometown. A familiar feeling I only felt when reading The Sookie Stackhouse novels. Charlaine Harris has the magical power that makes you deeply care about every single character she writes and Day Shift is no different! She brought back two beloved characters from The Sookie series and it almost brought me to tears. I can't wait for Night Shift - I only wish it wouldn't stop there!
5. The Heart of Betrayal by Mary E. Pearson
Mary E. Perason confused the heck out of me in The Kiss of Deception but she downright broke my heart at the end of The Heart of Betrayal. She mastered the art of the love triangle, focusing mostly on plot white incorporating the swooniest romances! I can't wait for the 3rd books! I hope there will be ARCs. *Team Kaden*
4. An Ember in the Ashes by Sabaa Tahir
An Ember in the Ashes was captivating from the beginning. My non-reading mom actually read it and was appalled when she figured out she had to wait a YEAR for the next one to come out. If that doesn't speak volumes about this book - I don't know what will! *Team Laia obviously. Step aside, Helene.*
3. My Heart and other Black Holes by Jasmine Warga
I read this book the day after I had spinal surgery in March. I read it so fast that the rest of the books I read that next two weeks couldn't compare. My Heart and other Black Holes gracefully deals with the real topic of suicide while portraying a unique and beautiful relationship. For fans of heavy topics and contemporary books, don't miss this book!
2. Denton Little's Deathdate by Lance Rubin
I stumbled upon Denton Little's Deathdate at The Javits Center this May by ACCIDENT! I can't tell you how happy I am that I read it because it's now one of my favorite books. It's hilarious with some of the most memorable characters I've come across in awhile! Can't wait for the second book.
1. Challenger Deep by Neal Shusterman
I was lucky enough to receive an ARC of this book and I flew through it. While I was reading it, I was reciting sentences to my family and friends. This novel is brilliant and rightfully won the National Book Award this year. It's a must read for everyone.
Cassie's favorite books of 2015
This is my first year doing a top 10 as well because (just like Jocelyn) this is my first year blogging. I always loved seeing bloggers' top 10 because it gave me even more to add to my TBR pile. So if you haven't read any of these books yet, definitely check them out :) While I didn't get to read some of the books I wanted to due to starting grad school and basically having zero time, I was able to finish my Goodreads challenge of 200 books!! There were so many amazing books this year, and it was extremely difficult for me to pick a top 10, but without further ado...here are my top 10 books of 2015!
10. The
Novice (Summoner #1) by Taran Matharu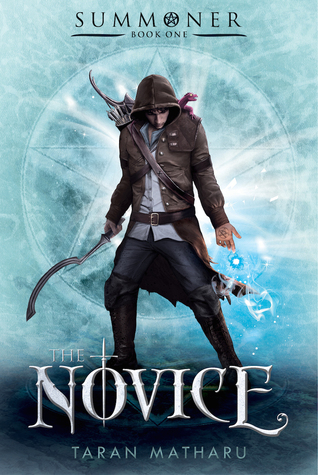 I was very surprised by how much I enjoyed this book. I never expected to enjoy it as much as I did. It was so unique and different than anything I had ever read, and it was one of the few books this year that I read that didn't feature any romance! While I love my couples, it was refreshing to read pure fantasy. Taran Matharu is definitely an author to watch and I think we can expect big things from him!
9.
The Wrath and the Dawn (The Wrath and the Dawn #1) by Renee Ahdieh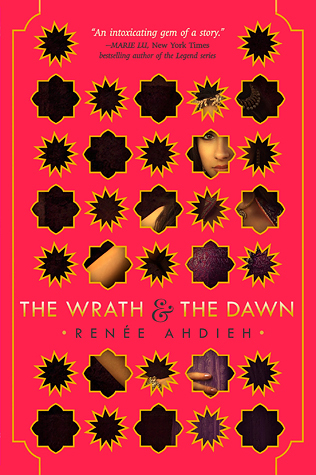 Everything about this book was perfection. The writing, the plot, the characters...it was all gorgeous. Renee Ahdieh started this series with a bang and draws readers in instantly. There was honestly so much to love about this book that it is a must-read for every reader. I can't wait for the sequel in 2016!
8. All the Bright Places by Jennifer Niven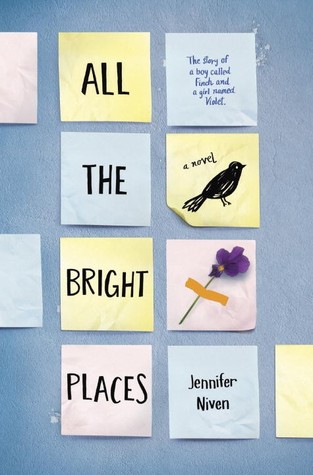 I actually came across this book by accident, and am so happy that I did. I am kind of picky when it comes to books with this sort of topic because very few are done well. There's a certain way to handle books with themes of suicide and depression, and Jennifer Niven wrote it expertly. Even though I knew how this story would end, Ms. Niven left me a blubbering mess at the conclusion. This was a truly beautiful story, and had lines that made it onto my "Favorite Quotes" list (yes, I have a list haha).
7. Sweet Temptation (Sweet Evil #4) by Wendy Higgins
I have sighed for Kai since the minute the Sweet Evil series came out, and this book made me fall in love with him even more. I loved that Wendy Higgins decided to give this book as a gift to fans because it truly shows how much she loves her fans! I loved seeing the entire series from Kai's POV, and this reinforced for me that Wendy Higgins is truly an amazing author. Some authors might not have been able to handle writing an entire series from another character's perspective without it sounding like a carbon copy of the original stories. However, this book is a brand new book and while it has the same scenes, everything is new.
6.
The Return (Titans #1) by Jennifer L. Armentrout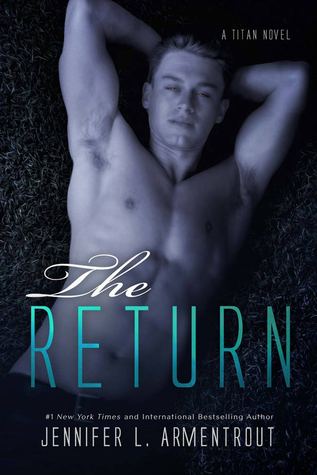 Come on, you all know I love me some JLA! So obviously a top 10 list isn't complete unless she's featured on it somewhere!! I had a tough time choosing which book I would put on this list, so even though The Return is on here, this place is also for all of Jen's books this year. However, The Return let us back into the Covenant world, and featured the return of Seth. Seth and Josie rival Aiden and Alex as top couples in JLA's series' because they are just so perfect together. Plus, I was able to go to ApollyCon earlier this year, which was my very first book convention, and had the time of my life! I was able to meet not only Jen but Drew (the cover model), and I just about died.
5.
Confess by Colleen Hoover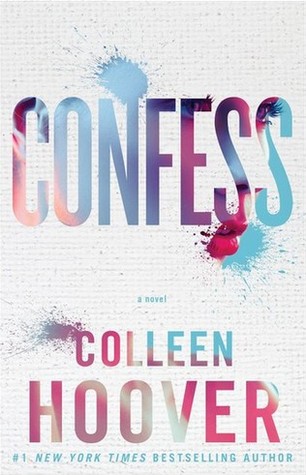 Colleen Hoover is another one of my favorite authors, and this book swept me off my feet. There was such a rawness in this book, and it made me tear up quite a few times. Colleen Hoover never let's me down, and her writing/storytelling always blows me away. I'm also a huge art person, so to have art incorporated into the story was an extra bonus in my book!
4.
Six of Crows (Six of Crows #1) by Leigh Bardugo
While I only recently read this novel, I immediately knew that this was one of my favorites of 2015. I haven't read Leigh Bardugo's Grisha series, but the series is now next on my list because this was truly an amazing story! I would do anything to get back into this world as soon as possible. I can't wait until the next in the series comes out next year because I already know that the sequel will be one of my faves of 2016!
3.
Restoration (Revelation Series #5) by Randi Cooley Wilson
Restoration is a bittersweet goodbye, as this is the end of The Revelation Series. This series was one of the first books I had read that featured gargoyles, and Randi Cooley Wilson got me hooked! I was so sad to say goodbye to some of my all-time favorite book couples: Asher & Eve and Callan & Abby. Randi is one of my favorite authors and seriously the sweetest. She is such a gifted author whose books definitely needs some more attention because they are amazing! Add the entire series to your TBR list as soon as possible!!
2.
Queen of Shadows (Throne of Glass #4) by Sarah J. Maas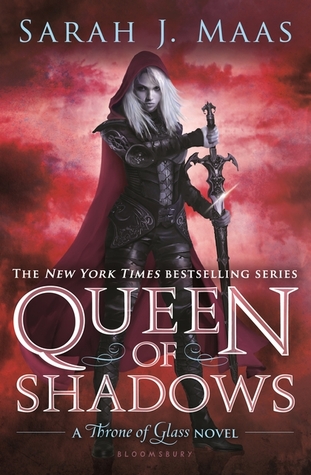 Queen of Shadows is easily one of my top favorites this year. Sarah J. Maas did a fantastic job at taking the reader on yet another adventure, but also let characters witness the growth of Celaena into Aelin--from assassin to queen. It was an extraordinary change to witness, and I honestly feel that this is the strongest book in the series. I don't even know where this story is going to go next, but I have no doubts that Sarah J. Maas will deliver another hit next year! And I'll be first in line to get my hands on that story!
1.
A Court of Thorns and Roses (Court of Thorns and Roses #1) by Sarah J. Maas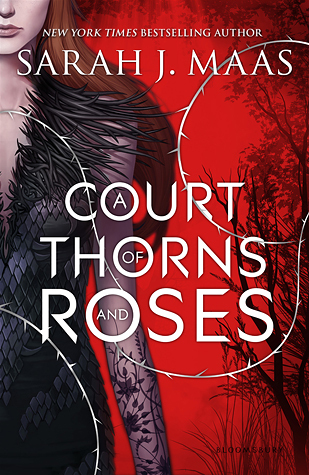 This was definitely Sarah J. Maas' year as she had 2 major hits! The reason A Court of Thorns and Roses won out is because this book mixed my two favorite things: a re-telling of Beauty and the Beast and faeries. In my book, it takes a very special author to pull off a re-telling (and pull it off well). Ms. Maas crafted an excellent story that will appeal to many readers and will instantly grab you as soon as you're done with the first page. The sequel to this novel will be epic and I can't wait to see what happens next!