Waiting on Wednesday is a weekly event that is hosted by Ji
ll at

Breaking the Spine

a

nd spotlights upcoming releases that we're eagerly anticipating.
Jocelyn's Waiting On:

Crooked Kingdom (Six of Crows, #2): Leigh Bardugo
Publication Date: September 27th, 2016


Synopsis:
Kaz Brekker and his crew have just pulled off a heist so daring even they didn't think they'd survive. But instead of divvying up a fat reward, they're right back to fighting for their lives. Double-crossed and left crippled by the kidnapping of a valuable team member, the crew is low on resources, allies, and hope. As powerful forces from around the world descend on Ketterdam to root out the secrets of the dangerous drug known as jurda parem, old rivals and new enemies emerge to challenge Kaz's cunning and test the team's fragile loyalties. A war will be waged on the city's dark and twisting streets―a battle for revenge and redemption that will decide the fate of magic in the Grisha world.
Six of Crows was one of my favorite books of 2015 and I don't want to have to wait until September for Crooked Kingdom to find out the fate of all of these AMAZING characters (my favorite is obviously NINA <3). However, it DOES come out the day after my birthday - so nice of Leigh to plan that ;)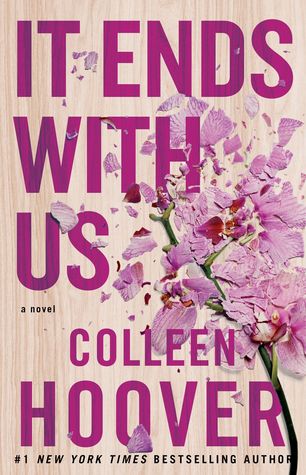 It Ends With Us by Colleen Hoover
Publication Date: August 2, 2016
Synopsis:
Lily hasn't always had it easy, but that's never stopped her from working hard for the life she wants. She's come a long way from the small town in Maine where she grew up. She graduated from college, moved to Boston, and started her own business. So when she feels a spark with a gorgeous neurosurgeon named Ryle Kincaid everything in Lily's life suddenly seems almost too good to be true.
Ryle is assertive, stubborn, and maybe even a little arrogant. He's also sensitive, brilliant and has a total soft spot for Lily; and the way he looks in scrubs certainly doesn't hurt. Lily can't get him out of her head, but Ryle's complete aversion to relationships is disturbing. Even as Lily finds herself becoming the exception to his no dating rule, she can't help but wonder what made him that way in the first place.
As questions about her new relationship overwhelm her, so do thoughts of Atlas Corrigan, her first love and a link to the past she left behind. He was her kindred spirit, her protector. When Atlas suddenly reappears everything Lily has built with Ryle is threatened.
I'm super excited for Crooked Kingdom too, but I want to choose something different, so It Ends With Us it is! This has been on my TBR ever since Colleen Hoover announced she was writing a new book. It's no secret that she is one of my favorite authors, and from early reviews, I already know that she's going to more or less crush me with this novel...but I can't wait haha! Bring on the gross sobbing!