About the Book:
Title: Lightning Kissed
Publication Date: January 4, 2016
Publisher: Clean Teen Publishing
Colby Evans can leap from one country to the next in a heartbeat. She can see every sunset in every time zone in the same day. She can travel across the world in a flash. She defies gravity and physics with every breath she takes. She's tested her abilities and found them limitless.
She is the lightning. She is Lucent. And nothing can stop her.
Except him.
Theodore Ramsey isn't supposed to be able to flash like Colby. The power of travel is passed on from mother to daughter in their people. Except once in every hundred generations.
Theo is the one.
He can flash like Colby. And it makes him a target to their enemies and to himself. His abilities change everything he knows about life and throws his future into an uncertain tangent. In fact, the only thing certain in his life is the love he feels for Colby.
Their love defies time and space and has been the only constant thing in their lives since childhood. But even their infallible love will be stretched to its limits.
She will risk her life to protect him. But he will risk everything to protect them all.
Review:
Order this book now! Lila Felix has made me fall in love with this book, and I am so desperate to get my hands on the second novel in this series. I can't even tell you how much I enjoyed this book because my love is all over the place. This novel is unique and like something I have never read previously. This book grabbed my interest immediately, and didn't let go until I was finished reading. So basically, this book was
This novel follows Colby and Theo, two Lucents who can "flash" anywhere they want, anytime. Colby likes to refer to herself as a "flasher," which had me laughing very hard the first time I read it (okay...it still cracks me up), and being the rebel that she is, tends to push the buttons of those in charge. There's a lot of terminology in this novel as it is a completely new and unique world, but I was never once confused. Everything felt natural and Lila Felix revealed everything at a natural pace, never once overwhelming the reader. The plot was expertly written, and so creative. I don't know how Ms. Felix came up with it, but I am happy she did because I'm now obsessed with this world! The story (although fictional) seemed very well researched. There are many exciting travel locations and I truly felt as if I was there every single time. Plus, now I want to go to all of the places that Colby and Theo flashed to!
This novel is told in alternating POVs, Colby and Theo. Colby was an amazing female lead. I loved the sassy, spunky attitude that she had. She is fiercely independent, but love Theo with all that she is--even though she tries to distance herself from him. Colby also is hilarious, and had me cracking up many times while reading. Underneath that tough exterior though, she has a big heart that is full of love. I loved reading her chapters because these were the times when we saw her true vulnerabilities come through. However, she grows immensely over the course of the novel, and I am interested to see where her character goes from here. Theo was AMAZING! I loved every single thing about this guy, and he's definitely a new book boyfriend. Just trust me on this, when you meet him, you'll fall in love instantly. He's exactly what every girl should have in their life.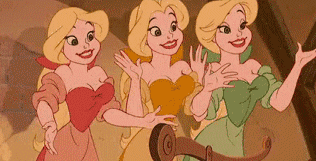 Together though Colby and Theo are the epitome of sparks flying. Their chemistry is spot on and they have a natural flow to their relationship. They're best friends and trust each other implicitly. Only Colby can balance out/quiet Theo's ever-growing power, and these scenes made for some very heartfelt moments. While their scenes are sexy, it's an understated sexy. This was refreshing to read and these scenes never overshadowed the plot.
With a brilliant and unique plot, Lila Felix has crafted a story that is sure to be a huge hit once it is released in early January! There is a huge twist at the end that I wasn't expecting, which makes me even more eager to read the sequel to this amazing novel! Check this book out if you are looking for something new and exciting. You won't be disappointed!