Sweet Temptation (The Sweet Evil Series #4) by Wendy Higgins
Publication Date: September 8, 2015
Bad boy Kaidan Rowe has never wanted for anything—money, popularity, musical talent…hot girls—but seducing them is part of his duty as a Nephilim, slave to the demon Dukes. As the son of the Duke of Lust, Kaidan has learned his father's ways, becoming a master of passion, a manipulator of chemistry. Disobeying his father would mean certain death. Thankfully for Kaidan, he's good at his job. And he enjoys it.
Until he meets Anna Whitt—sweet, smart, feisty, and inexplicably good—the one girl seemingly immune to his charms. The daughter of a guardian angel and a fallen one, she has a certain power over him, one that makes him wish for more than he could ever deserve.
Determined to save all the Neph from their dark lives as the influencers of sin, Anna joins forces with Kaidan to overcome the demons' oppressive ways. In the light of her affections, Kaidan must undergo his toughest test of all, a battle of the heart.
Sensual and swoon worthy, this companion volume to the acclaimed Sweet Evil series from New York Times bestselling author Wendy Higgins, told from the perspective of the irresistibly sexy and mysterious Kaidan Rowe, gives readers revealing insights into his struggle, his intense connection to Anna, and most of all, the true emotions that drive him.
I've been sighing for Kai ever since I picked up
Sweet Evil
, and I haven't stopped since. This book is certainly no exception (and perhaps that was a tad bit more sighing because as well all know Kai is perfect and is just absolutely amazing). Everything about this book was fantastic, and is a must read for all fans of this series. I can't even begin to thank Wendy enough for this book as it rounded out the series perfectly. This book was a bittersweet read and while it made it even harder to say goodbye, it also made it a great way to relive all of the books.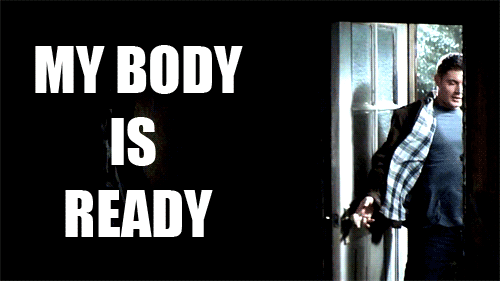 I will say that I wasn't exactly sure what to expect with Kai's POV, but it was seriously one of the best things I have ever read. He had me laughing and tearing up a bit, and let me tell you, I love him even more after reading this. And trust me, you will too. I won't lie, my heart broke for him in regards to certain things, and I just wanted to give him a hug many times throughout the book. But he also was his awesome bad boy self. I loved being able to see how the entire series played out from his perspective because while it was basically the same story, it wasn't. Wendy gave us readers something that few authors do, the ENTIRE story. We see all sides of Kai, what drives him to act in the way he does, and just how much Anna helped and changed him. We get to see key moments that played a role in making Kai who he is. We get to witness the pivotal scenes where he finally breaks free of the chains holding him to his past and embraces his future.
The epilogue to this book was one of the most beautiful things I have ever read, and let me just say...thank you Wendy for giving all readers the gift of this epilogue. It made me tear up, and made me utter one last sigh before I closed the book.
One of my favorite things about this book though (besides the obvious of it being Kai 24/7) was the song lyrics at the beginning of every chapter. You could tell that Wendy put a lot of thought into each song for each chapter, to make it fit perfectly. The lyrics really set the tone for the chapter, and added a fun element to the story.
While I am extremely sad that this series is officially over now, I could not be happier with this book and am so thankful that Wendy decided to write it! I will always sigh for Kai, and if you haven't read this yet, drop everything and read it now. Get some Kai in your life once again!! Don't miss out on this one, or you'll seriously regret it!
Happy reading :)
~Cassie