It's my favorite (and most nerve-wracking) time of year!! Showcasing the Top 10 books I read in 2017. Even though I wasn't able to read as much as I wanted to this year, I still managed to complete my Goodreads Challenge (yay!) It was tough narrowing down all of the books to just 10...so I cheated a bit, but this is one place where it's okay to be a rebel ;)
Without further ado, here are my Top 10 Books of 2017!!
10. The Lost Codex (The Collectors' Society #4) by Heather Lyons
This was the year of a whole bunch of series ending, which is always a bit sad. If you've been following my reviews, you know how big a fan I am of The Collectors' Society. And Heather Lyons truly outdid herself in this conclusion. Even though there was some heartbreak and tears, everything turned out alright in the end. This is a series that I was incredibly sad to see come to an end, and I highly recommend checking it out if you haven't already. What's better than books coming alive and being transported into the fictional worlds we all love so much?
9. The Great Pursuit (Eurona Duology #2) & Undone (Unknown #3) by Wendy Higgins
No 2017 list would be complete without Wendy Higgins! These 2 books were fantastic conclusions to their respective series' and she continues to impress me with her amazing talent. While both series couldn't be more different from each other, Wendy Higgins spun such creative tales that I wish the series weren't actually over!
8. Windwitch (The Witchlands #2) by Susan Dennard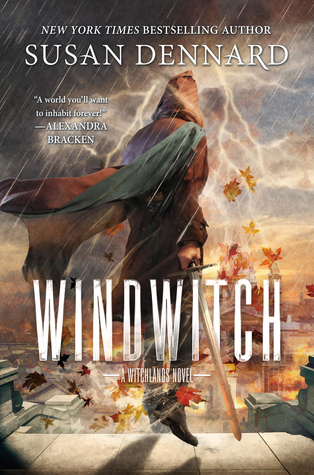 Susan Dennard is another one of my favorite authors and Windwitch was an absolutely phenomenal book!! I loved this sequel to Truthwitch, and the novel really set the tone for the next book. Susan Dennard gave even more depth to the world she created in the first book and this made me love the story more. A prequel is up next and I can't wait to see what's in store!!
7. Bad Romance by Heather Demetrios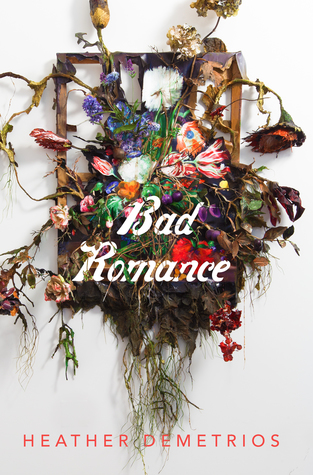 This is one book that surprised me in 2017! I was actually not sure whether or not I wanted to read this book, but I'm so happy that I did.
It was a heartbreaking and realistic story of what it means to have toxic people/relationships in your life.
It highlights the importance of strong friendships and is a book that should be read by everyone!
6. Lord of Shadows (The Dark Artifices #2) by Cassandra Clare
Would a Top 10 list be complete without a Cassandra Clare book? I don't think so. Lord of Shadows was an excellent addition to The Dark Artifices series and the ending was absolutely gut-wrenching and brutal…but I loved every single second of it. Nothing makes me happier than going back into the Shadowhunter world that I was introduced to so long ago!! I can't wait to see what Cassie Clare has in store for us in the next novel, The Queen of Air and Darkness.
5. One of Us is Lying by Karen M. McManus
This was another completely unexpected (but very much welcome) surprise for 2017! I never thought when I originally picked this book up that I would enjoy it as much as I did, but One of Us is Lying has stuck with me even as I write this. Karen McManus crafted such an excellent suspense YA novel and it's a book that I think everyone should read. It's fantastic and will keep you guessing until the end!
4. Aequus (Royal Protector Academy #2) & Stolas (Dark Souls #1) by Randi Cooley Wilson
I can't even begin to express how much I love Randi's writing, and I am honored to consider her not only a favorite author but also a friend. Both of her novels this year were absolutely outstanding and I honestly never wanted them to end. This is another author where it's hard to rank her books separately when I enjoyed them both equally. While Stolas is only the start to a series and I have 2 more books to look forward to in the Dark Souls series, there is only 1 more book the Royal Protector Academy (which comes out in January!!) and I already know that will be one of my favorite reads of 2018 (and we also be a novel that ends with me gross sobbing)!
3. The Struggle (Titan #3) by Jennifer L. Armentrout
Jennifer Armentrout will always be in my Top 10 and The Struggle especially deserves to be here this year. The Titan series is one of my all-time favorite series with Seth and Josie being one of my absolute favorite couples. I honestly don't know how I'm going to wait until the 4th book comes out because I need to find out how everything will end (even though I already know that it's going to end with me gross sobbing)!
2. Riveted (Saints of Denver #3), Salvaged (Saints of Denver #4), & Dignity (The Breaking Point #2) by Jay Crownover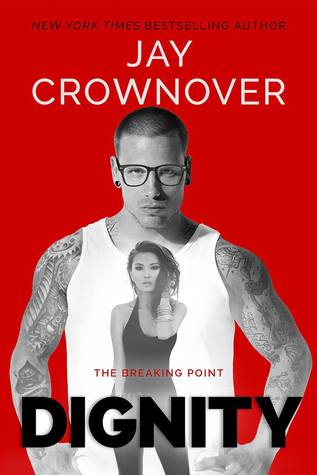 Jay Crownover will never write a bad book in my opinion and seeing as she released 3 books this year and they were all equally amazing, I think it's safe to say that she's quite the storyteller! It's impossible to rank her novels as better than one another because I love them each for their own reasons. Each of these novels was unique and feature deliciously sexy, tatted men…how can you not want to read her books?!
1. A Court of Wings and Ruin (A Court of Thorns & Roses #3) & Tower of Dawn (Throne of Glass #6) by Sarah J. Maas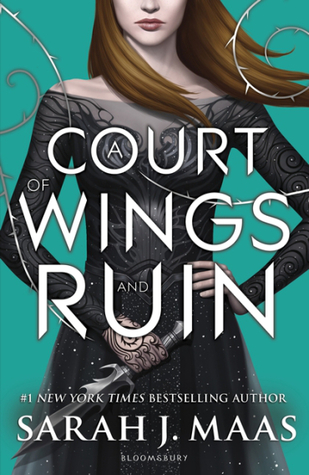 All hail Queen Maas!! I knew as soon as I read these two novels by Sarah J. Maas that they were going to be my favorites of 2017. I honestly can't choose between these two novels for the top spot because they are both so amazing and must reads. Sarah J. Maas must have some sort of witchy powers because she has me spellbound by her writing and I know this is something that will never change. I can't wait to meet her again at Apollycon 2018!!
2018 is already shaping up to have a lot of great reads and I can't wait to see what will make my list next year! What are some of your favorites from this year??
Happy reading everyone!!
~Cassie