Waiting on Wednesday is a weekly event that is hosted by Ji
ll at

Breaking the Spine

a

nd spotlights upcoming releases that we're eagerly anticipating.
Jocelyn's Waiting On:

The Fever Code (The Maze Runner, #0.6)
Publication Date: September 27th, 2016


Synopsis:
Once there was a world's end.
The forests burned, the lakes and rivers dried up, and the oceans swelled.
Then came a plague, and fever spread across the globe. Families died, violence reigned, and man killed man.
Next came WICKED, who were looking for an answer. And then they found the perfect boy.
The boy's name was Thomas, and Thomas built a maze.
Now there are secrets.
There are lies.
And there are loyalties history could never have foreseen.
This is the story of that boy, Thomas, and how he built a maze that only he could tear down.
All will be revealed.
A prequel to the worldwide Maze Runner phenomenon, The Fever Code is the book that holds all the answers. How did WICKED find the Gladers? Who are Group B? And what side are Thomas and Teresa really on? Lies will be exposed. Secrets will be uncovered. Loyalties will be proven. Fans will never see the truth coming.
A sequel ... to the prequel? Has this ever happened before? I don't know but I'm willing to read it! I really liked The Kill Order - I know a lot of you didn't. Some people say them not liking it is an "unpopular opinion" but honestly I've seen so many people NOT like it that I think LIKING it is the unpopular opinion. I loved the Maze Runner Series. So I'm excited for this one!
The Reader (Sea of Ink and Gold #1) by Traci Chee
Publication Date: September 13, 2016
Synopsis: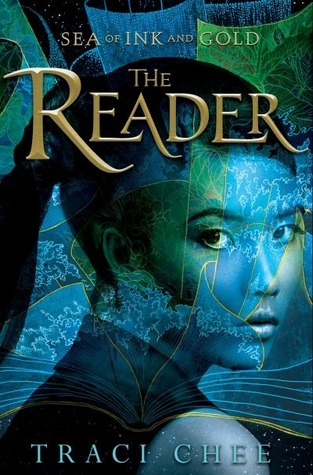 Sefia knows what it means to survive. After her father is brutally murdered, she flees into the wilderness with her aunt Nin, who teaches her to hunt, track, and steal. But when Nin is kidnapped, leaving Sefia completely alone, none of her survival skills can help her discover where Nin's been taken, or if she's even alive. The only clue to both her aunt's disappearance and her father's murder is the odd rectangular object her father left behind, an object she comes to realize is a book—a marvelous item unheard of in her otherwise illiterate society. With the help of this book, and the aid of a mysterious stranger with dark secrets of his own, Sefia sets out to rescue her aunt and find out what really happened the day her father was killed—and punish the people responsible.
I've heard a lot of positive things about this novel already, and it sounds really intriguing. I'm hoping that this will be a unique read and the start of an exciting new series. I haven't had much luck with new series this year, so hopefully this will be different and I'll have a new series to add to my TBR!