About the Book:
Title:
Wicked Soul (Ancient Blood, #1)
Author:
Nora Ash
Publication date: February 10th 2017
Genres: Adult, Paranormal, Romance
Rating: 4.5/5 stars
Synopsis:
He saved me… And then he blood-bonded me. Now I'm his.
My first meeting with a Chicago vampire went better than expected.
Up until that night, all I knew about vampires was limited to a few common facts: they drink blood, they get a mean sunburn and if you find yourself alone with one, you're dead.
Except he didn't kill me.
Sexy, broody Warin clearly had his own reasons for sparing my life and tying me with his blood, but if he'd known how much trouble I'd attract, I bet he wouldn't have bothered. When he blood-bonded me, secrets even I didn't know about myself came to light.
Secrets that will pull us both deep into the eternal war between vampires and the witches determined to rid the world of their evil.
We have only one choice now: fight the forces hell-bent on breaking our bond…
Or die.
Nora Ash writes the sort of books that have your toes curling and your blood pulsing. Her stories are often dark and always thrilling, with lots of sexy bad boys and the women who spur their desires. When not typing away at a story, Nora paints, eats chocolate or go for hikes around the English countryside with her very own bad boy.
Sign up to get updated about new releases at: http://www.nora-ash.com/newsletter/
Nora Ash has given new life to the vampire genre!!
Wicked Soul
is an excellent start in a new vampire romance series. I was hoping that
Wicked Soul
would offer something different and not be like every other vampire themed book out there, and I was pleased to find that it was definitely new and exciting. Sure, there are some things that are typical of a vampire romance, but as a whole, Nora Ash breathed new life into a genre that has beaten into the dust.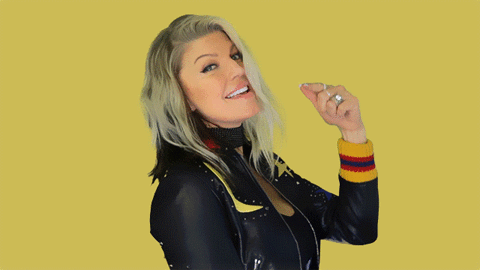 From the world-building to the characters to the action and steaminess, this book was excellent on multiple levels. I absolutely adored the world-building in this book. Nora Ash did an amazing job at incorporating new themes into the vampire genre while also still playing off of those stereotypical vampire traits. I was immediately taken in by the story and honestly never stopped reading. I spent the day reading the book because I wanted to find out what was going to happen next and to see where the story was going. The characters were also amazing!! Olivia, our female lead, was sarcastic and hilarious. I loved her tough-as-nails attitude and she always stayed true to herself. She didn't take anything lying down. Warin, our main vamp, was also an amazing character. I loved seeing him from Olivia's perspective however if I would change anything about this book, it would be that I would have loved to read from Warin's perspective as well. I think it would have added another element to the story.
Together, Liv and Warin were perfect...and there is a lot more to their story than what you think. I loved how everything came together in the end, and even though I figured it out earlier in the book, I still loved watching it all come together and see how things played out. I also really loved the fact that things between Liv and Warin did develop over the course of the book. They actually took the time to get to know each other and were friends before they became anything more. But let me tell you, when they did become something more...OH BOY WAS IT STEAMY!!!! MUY CALIENTE!!!!
I would highly recommend checking this book out if you are a fan of vampire romances and want something new in the genre. Nora Ash did an amazing job at starting out this series and I can't wait to read the next book, which focuses on Warin's brother, Aleric. This book is definitely addicting and you won't want to stop reading. Check this out now!!
~Cassie